Travel… rethink your trips.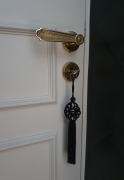 Traveling less but traveling better is certainly the essential idea that emerged from this crazy period ; now more than ever, Pépé Merle defends the idea that to travel is to discover the other, it is sharing, it is human. Pépé Merle defends his values, his Parisian lifestyle. Our address will remain an intimate, cozy, unique and convivial cocoon in the Parisian reality.

Pépé will welcome you with common sense, respect for the sanitary rules in force and friendliness, you are at home, you are in Paris: Welcome!